Dr Dougal Goodman OBE FREng - Vice-President and Editor of FST Journal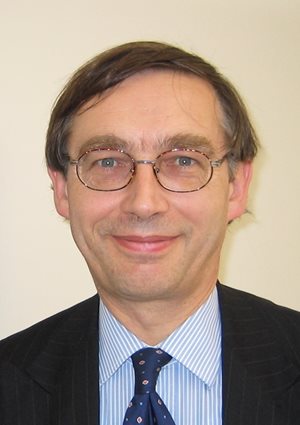 Dr Dougal Goodman OBE FREng, is editor of the Foundation's journal, FST Journal, and a Vice President of the Foundation. He was previously Chief Executive of The Foundation from 2000 to 2019.
His wide interests include advising on strategy development and implementation with a focus on risk management for both government bodies and companies.
He has had a life-long interest in the polar regions and has led many expeditions to the Arctic and the Antarctic studying how sea ice and floating glaciers are broken up by ocean waves and forces on structures in ice infested waters.
He has a done consulting work for the marine insurance market. For many years he advised the International Group of the P&I Clubs who provide reinsurance for third party liability for 90% of the global commercial shipping fleet. He was non-executive Chairman of the Lighthill Risk Network, a consortium of insurance companies working to bridge the gap between the insurance market and the research community.
He is a former Deputy Director of the British Antarctic Survey and a general manager for BP where he worked in the Chief Executive's strategy team, was head of safety for the company, worked on risk management in the Company Secretary's department, as operations manager for the Magnus oil field and as an offshore production manager, and in research management.
He has served on a wide range of committees including the Advisory Board of the Financial Services Knowledge Transfer Network and the Public Affairs Committee of The Royal Academy of Engineering. He is a Fellow of The Royal Academy of Engineering, the Institute of Physics, the Institution of Civil Engineers and the Institute of Materials, Minerals and Mining. He has a MA and PhD from the Cavendish Laboratory at Cambridge University and a Masters in Management from the Graduate School of Business at Stanford University.
He is a visiting professor at Cranfield University and an Emeritus Fellow at the British Antarctic Survey.
He was awarded the OBE in the Queen's Birthday Honours List in 2012 and has the Polar Medal for leading expeditions to the Antarctic and the Arctic.