Gavin Costigan - Chief Executive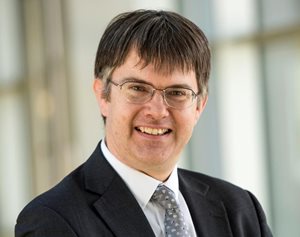 Gavin Costigan is the Foundation's Chief Executive, a position he's held since March 2019. He is responsible for delivering the Foundation's programme of activities, and is also the host of the FST Podcast.
Previous to working at the Foundation, Gavin was at the University of Southampton, most recently as Director of Public Policy - brokering relationships between researchers and policy makers, delivering training to academics on how to interact with policymakers, and increasing the policy impact of research at the University. He was the inaugural chair of the UK's Universities Policy Engagement Network (UPEN).
His first career was as a civil servant in central government, spending just under 17 years, in what is now the Department for Business, Enterprise & Industrial Strategy, as well as in the Foreign & Commonwealth Office. His roles included leading the network of science attachés in UK embassies, managing the Large Facilities Capital Fund within the Science Budget, and reviewing the governance of Research Council Institutes.