The Foundation's activities are delivered by a small professional team, based in the Foundation's offices in Greencoat Place, London.
Rt Hon. the Lord Willets FRS
Chair of the Foundation for Science and Technology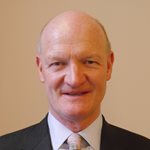 The Rt Hon. Lord Willetts FRS was appointed Chair of the Foundation for Science and Technology in December 2018. He is the President of the Intergenerational Centre at the Resolution Foundation. He served as the Member of Parliament for Havant (1992-2015), as Minister for Universities and Science (2010-2014) and previously worked at HM Treasury and the No. 10 Policy Unit.
Lord Willetts is a visiting Professor at King's College London, a Board member of UK Research and Innovation (UKRI), a Board member of Surrey Satellites and of the Biotech Growth Trust. He is the Chair of the Sanger Institute. He is an Honorary Fellow of Nuffield College, an Honorary Fellow of the Royal Society and the Chancellor of the University of Leicester.
Lord Willetts has written widely on economic and social policy. His book "A University Education" is published by Oxford University Press. A second edition of his book on the Boomers and the young generation "The Pinch" was published in November 2019.
Angela Pusey
Senior PA and Events Manager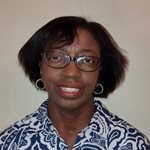 Angela joined the Foundation for Science and Technology as Senior PA and Events Manager in September 2014 and is responsible for managing the diary of the Chief Executive, Gavin Costigan and administering the Foundation's programme of discussion events.
Angela previously worked at two principal academic bodies during her career, at the British Academy for seventeen years from 1996 until 2013 and also at the British Council for twelve years from 1982 to 1994.
Angela has a Master's degree in Management Practice, Postgraduate Diploma in Personnel Management and a BA Honours degree in Social Sciences. She is a member of the Institute of Leadership and Management. Outside of work, Angela is Church Council Secretary and Steward at her local Methodist Church.
Keith Lawrey
Learned Societies' Liaison Officer
Keith Lawrey is the Learned Societies Liaison Officer, a role he has held since 1997. In this role, he supports around 250 learned and professional societies, publishing guidance notes on governance and legal issues, giving legal guidance on charity, company, and constitutional matters, and supporting others to form limited liability companies and petition for incorporation by Royal Charter. He also publishes a quarterly newsletter for learned and professional societies.
The earlier part of his career was spent in education – lecturing in business studies and law in what is now Buckingham New University, Mid-Kent College of Higher and Further Education and Harrow College of Higher Education and as headmaster of Cannock School. This was interspersed with working in professional bodies – as Secretary General of the Library Association, and Secretary and Registrar of the Royal College of Veterinary Surgeons.
Keith has been a Liveryman with the Worshipful Company of Chartered Secretaries since 1977. In 2001 he registered the Guild of Educators with the City of London and subsequently as Honorary Foundation Clerk, he took the Guild through to Worshipful Company status in 2014. He has been made an honorary member of several other Companies.