A New 'Sustainable' Normal
8 June 2020

Business, Environment

Alana Cullen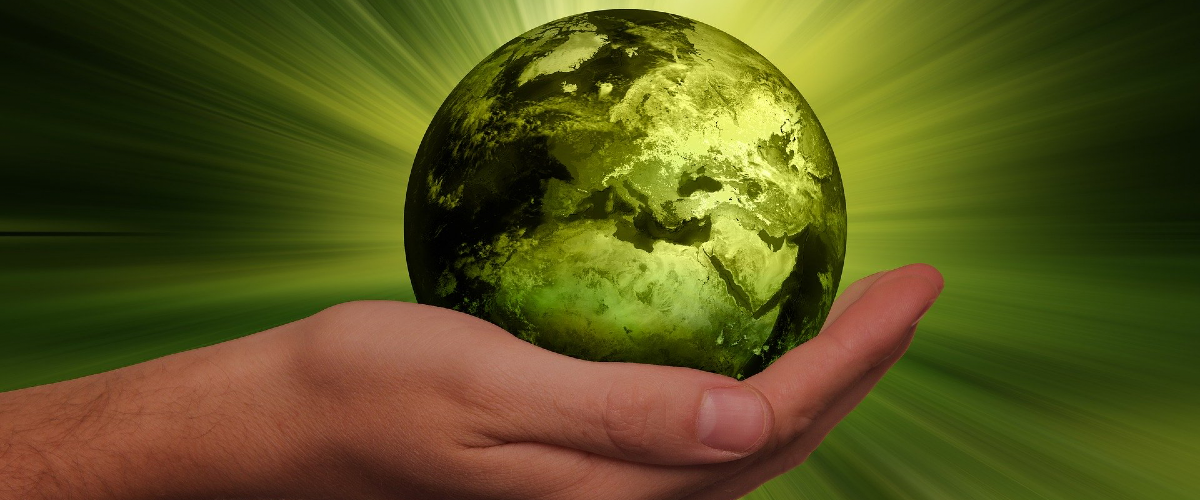 During the coronavirus lockdown in April, global carbon levels dropped by 17%, the biggest emissions drop since the Second World War.
Now, as lockdown restrictions ease and people return to work, climate scientists are urging governments to use this window of opportunity to create a new, greener "normal".
Historically, carbon emissions have always taken a hit during economic crisis. In the 2008 financial crash there was a 1.4% drop in global emissions, caused by reduced use of fossil fuels in power stations, cement manufacture, and changes in land use, such as deforestation. However, this dip was short-lived, shooting back up by 5.1% in 2010 as the world returned to "business as usual".
Structural societal changes are needed to sustain reduced emissions in the future. "We cannot rely on economic crises to reduce emissions", says Professor Rob Jackson of Stanford University, and chair of the Global Carbon Project, an organisation that monitors and analyses global greenhouse gas emissions to create a picture of the global carbon cycle, with the intention of stopping the increase of greenhouse gases in the atmosphere. "We must use stimulus funding from covid-19, which will go towards the clean energy transition."
A difficult road ahead
The impact of lockdown on 2020 annual emissions is a projected 4-7% drop. A fall in emissions on this scale is required every year to achieve the climate objectives agreed in the 2015 Paris Agreement, the first global commitment to fighting climate change that set the limit of warming to 1.5℃.
Despite commitment to climate solutions, this 1.5℃ goal is currently out of reach because "the climate crisis is simply not seen as an emergency," as Gavin Costigan, CEO the Foundation for Science and Technology, a UK science policy charity, says. "Climate change affects people indirectly over many years, the opposite of covid-19, which has affected almost everyone in a short space of time."
First steps to recovery
If all economies are restarted in the same way, using carbon for power generation, transport and buildings, there will not be the reduction in emissions needed to achieve the Paris Agreement goals.
To move away from this carbon-dependent economy, Jackson says we must incentivise a transition to clean energy. Investing in greener practices such as hydrogen fuel, greener infrastructure for housing such as replacing old style domestic boilers in houses, and subsidising long distance rail journeys to reduce flights are just some incentives that governments could introduce. These climate solutions are not just good for the environment, but for the economy too – investing in solar and wind energy production could deliver high economic returns.
"We should look to electric vehicles, coupled with renewable electricity as a good place to start," says Jackson. Covid-19 has affected mobility and transport significantly, with reductions in cars and trains during lockdown being responsible for nearly half of the carbon emissions drop.
Nitrogen and sulphur pollution was also cut significantly in cities where people were sheltering at home. This same decrease could be maintained by using green public transport powered by hydrogen or electric.
Converting to electric cars is not the only change. "Cities are reimagining mobility, with a stronger eye to walking, biking and individual transport … Seattle and Milan are two of the cities already making permanent mobility changes," remarks Jackson.
Costigan agrees: "Government always has choices, but does not always have to make them. With covid-19, government has to make difficult choices it might not otherwise have faced, and that leaves a window open for making greener choices."
As hosts of the 2021 UN Climate Change Conference, COP26, the focus will be on the UK. Here, governments are expected to increase their commitments to climate change, putting the world on a positive trajectory. If the world acts now in creating greener economies, then by COP26, there could be the beginnings of a new, sustainable, "normal".
This article was originally published in Felix Online and can be found here.
Alana Cullen is a MSc student at Imperial College London studying Science Communication, and is the Social Media and Communication's Officer for the Foundation for Science and Technology.