Innovation can drive our economic recovery
24 June 2020

Business

Jon Elliott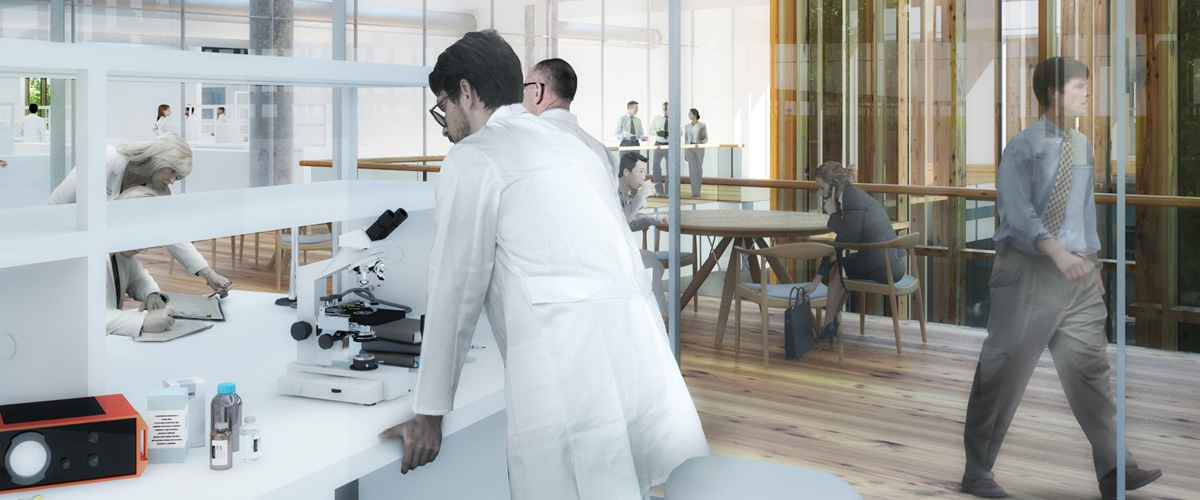 [The views expressed below are those of the author and do not necessarily reflect those of AstraZeneca]
The coronavirus outbreak, undoubtedly the most serious crisis this country has faced in peacetime, has demonstrated the power of a research intensive industrial base within the UK. I have been struck by how quickly and deeply new partnerships between government and industry have been generated during the crisis, in particular with life sciences businesses based here.
When needed most, the life sciences industry has stepped up: to support the national efforts in testing, therapeutics, vaccines and many of the support functions needed to keep the NHS going. This new, deeper form of collaboration needs to carry forward, beyond COVID, to cement a new way of working between public and private enterprise in the UK, harnessing innovation to generate better health outcomes for the population and to drive our economic recovery.
No sector invests more in R&D in the UK than the life sciences, but if we're serious about making this work and catapulting the UK to the top of the chart in terms of places to do research and development, we need to take action across the economy. Sectors which have not traditionally been considered R&D intensive in the UK need support to innovate here. These actions fit in three broad thematic areas: our academic environment, our investment environment and our commercial environment.
First, we know that we have a world beating academic sector in the UK and that great asset clearly already drives investment here. But we need to produce a new generation of researchers who have the skills to take smart ideas and turn them into commercial opportunities. Universities should aspire to not just be places of academic excellence but to also produce graduates with the skills needed to take ideas from the lab to the boardroom. Some universities have already begun to implement entrepreneurship in undergraduate science degrees, but industry and government can do more to support this. We can also grow the opportunities for business and academia to interact and to work jointly on the challenges we face as a country. The challenge and mission based approaches adopted by research funders have an important role to play here, but they can only reach their potential if they are drafted in true collaboration between the public and private sectors. We should also recognise that not everything needs a 'moonshot', there are significant gains to be had by sustained investment from the centre in areas where we already have characterised the problem well, healthcare data in the UK is a great example of this.
Second, we need an investment environment in the UK which supports innovative businesses to grow. The UK should aspire to become one of the administratively and financially simplest places in the world to start and scale an innovative business. This means access to finance, a permissive regulatory environment which anticipates innovation rather than constrains it and national and local infrastructure that is delivered quickly with clear local decision making and accountability. The government has taken action here, the Biomedical Catalyst is a great example of government backing for innovative biotech businesses. But scale and long term stability are always going to be challenges in an innovation market where the UK competes with larger economies like the US. Similarly, we need to get regulation right; too permissive and you burn through public trust, too constrictive and R&D will base itself elsewhere. In my experience government rarely seeks to deliberately limit innovation through regulation, more likely is the unintended consequences of a no-long fit for purpose piece of regulation. The establishment of the Regulatory Horizons Council is an opportunity to get this right, but we now need to see it move to delivery.
Third and finally we need to do more to support the creation markets at home and globally, for the innovative products that are developed here. These markets can be generated directly, through the substantial buying power of the state as it adopts more innovative products that can drive efficiency and deliver better outcomes for the population. And indirectly, by using the might of the UK's global footprint to find and open global opportunities in markets around the world.
Only by making these policy changes now to support all three of these areas and at a time when we need bold ideas, can the UK fully realise it's potential to deliver an innovation lead economic recovery, which delivers for businesses and the population as a whole; and, by securing a strong domestic R&D footprint in the UK we can build our national resilience and ability to respond to global shocks, like COVID, when they happen again.
Image by AstraZeneca ©
Jon Elliott is an Associate Director in Global Government Affairs at AstraZeneca where he leads on UK science and innovation policy. His role is focussed on working with the government to make the UK the best place in the world to do life sciences research and development. Prior to joining AstraZeneca, Jon spent 10 years in the civil service, leading teams of scientists and engineers, developing technology strategy and the UK's policy for science.