Stimulating a post-COVID-19 economic recovery: a critical chance to rebuild towards a more sustainable Britain
26 May 2020

Business, Environment

Ajay Gambhir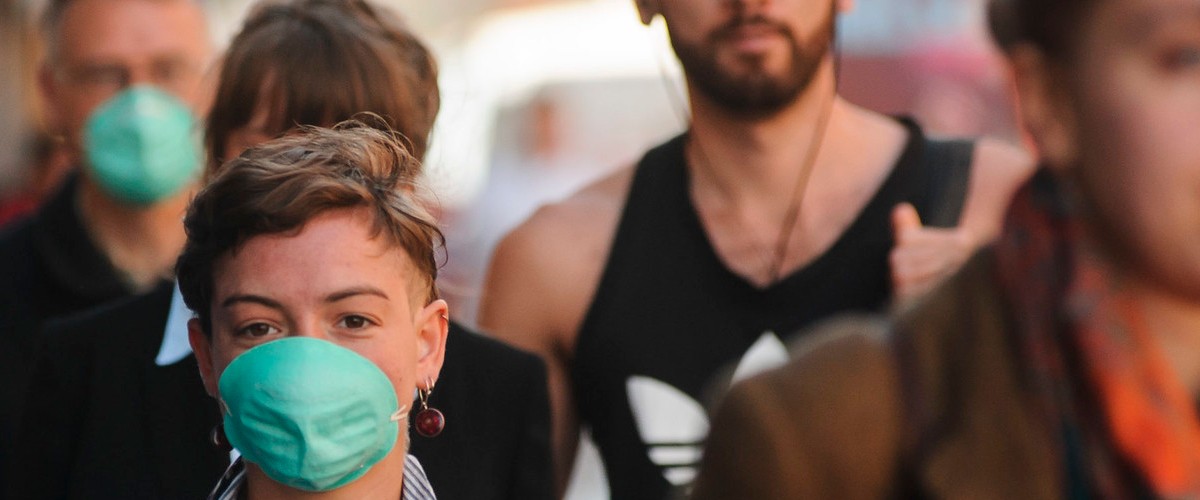 As countries around the world begin the first stages of exiting the coronavirus lockdown, the question of how to re-boost economic growth is front and centre of many discussions.
G20 governments have already committed an astonishing £6 trillion in near-term rescue packages to keep businesses solvent. However, we will need even more substantial longer-term recovery packages to help economies rebuild following the huge shocks they are currently experiencing.
This presents a critical opportunity to set the UK economy, as well as economies around the world, on a path towards a low-carbon, sustainable and resilient future. By investing in those infrastructures, technologies, assets and behaviours that will drive this change, we can 'build back better' and facilitate a long-term shift to those positive features of a low-carbon world that the lockdown has already given us an inadvertent glimpse of: quieter, less polluted streets; more teleworking rather than stressful commuting; and the return of wildlife to several areas.
A roadmap for green economic recovery
Two new papers, led by the Oxford Smith School of Enterprise and the Environment, provide detailed insights and advice on how exactly to achieve this.
The first is a research paper reporting on a survey of more than 200 senior finance officials from around the world ranking which stimulus policies they deem most effective for rebuilding economies in a sustainable way. The second is a briefing by the UK COP26 Universities Network, advising the UK government on ten key fiscal recovery policies aimed at ensuring long-term economic growth in line with the UK's 2050 net-zero greenhouse gas emissions goal.
These new papers help us understand how to embed many of the positive changes we have already seen, while going much further to drive forward far-reaching developments in our agriculture, power, transport, buildings and industrial infrastructures, thereby helping us achieve prosperity whilst addressing the climate crisis. As many commentators have noted, climate change brings globally disruptive impacts which both worsen the impacts of coronavirus and represent further, and far greater, risks to our societies and economies.
To ensure our recovery is squarely aimed at achieving net-zero emissions by 2050, one key policy priority for the UK should be making our electricity generation zero-carbon. This should in large part be through deploying renewable energy technologies, which are better for job creation than many other stimulus measures.
Investment in clean research and development (R&D) also has a high impact, as well as long-lasting, economic and environmental benefits, while investment in broadband and electric vehicle infrastructure, efficient and low-carbon buildings and regeneration of our green spaces will help ensure economic growth does not occur at the expense of environmental protection.
Grasping the opportunity
Each of these investments will need sustainable finance options, including through green sovereign bonds, as well as other mechanisms and incentives to help leverage private finance towards green assets and infrastructures. The good news is that many of these investments, including in construction projects like energy efficiency installations, building retrofits and installing wind turbines, are less susceptible to offshoring than traditional stimulus measures. This means the benefits are likely to be retained within the UK where they can further stimulate other economic sectors.
The tragedy of the coronavirus pandemic continues to unfold and sadly, there is likely to be more to come in terms of losses to lives, livelihoods and economic prosperity. However, the crisis has given governments a choice on where to target the considerable amount of financial spending they must now undertake. There is an undeniable logic in making investments that will rebuild an economy which is more environmentally friendly, sustainable and resilient than it was before the crisis struck.
Image obtained from Climate Visuals: Demanding Clean Air
Dr Ajay Gambhir is a Senior Research Fellow at the Imperial College London Grantham Institute for Climate Change and the Environment. His research addresses how society can transition to a low-carbon economy, considering the technologies and measures required to do so.